In a border city, a teenage boy plays cards with a gang leader, gambling for his life and the life of his best friend while the unsparing divinity Santa Muerte, Saint Death, looks on.

One-by-one, the students of Osborne High are dying in a series of gruesome murders, each with increasing and grotesque flair.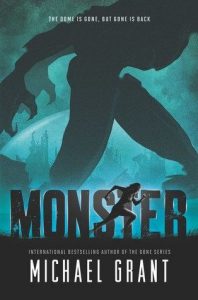 (Gone #7) Four years after the events of the FAYZ,  new meteorites are hitting Earth, and the whole world is exposed to a strange alien virus that gives humans unique superpowers.